SJL-C/SJL-M
Over 70 years of history have given us not only the expertise required to design better products, but also the vision to be the first in line when it comes to new technologies and solutions. Whatever your workholding needs, read through to find what you're looking for.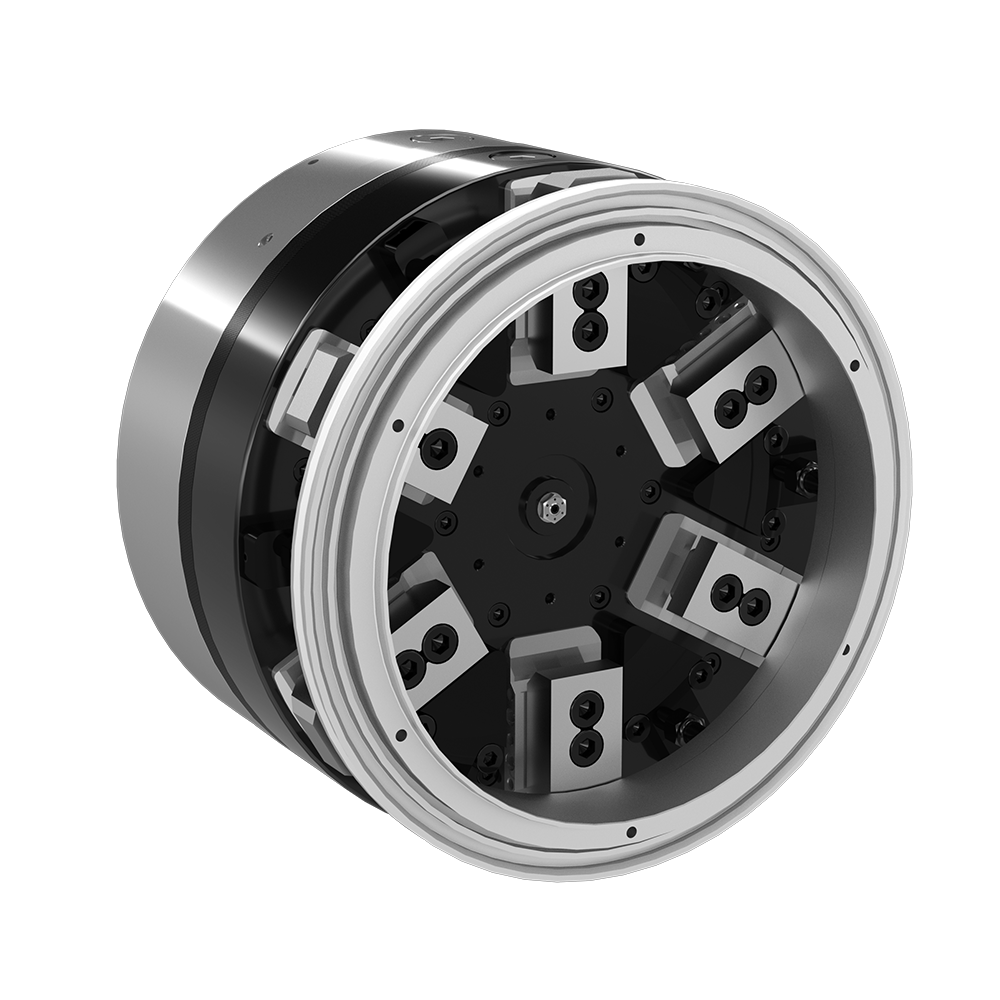 +
SJL-C
Tongue & groove
SJL-M
METRIC serration
High precision 2+2+2 equalising chuck Ø 225-400
Jaws equalising as a pair
Equalising mechanism lockable
PRODUCT FEATURES
Clamping of deformation sensitive components
Low deformation by means of 2+2+2 jaw clamping
High radial and axial clamping accuracy
Fully sealed and oil bath lubricated
Ideal for high speeds
Adjustable to 6 jaw 2+2+2 or true 6 jaw clamping
Channels for air and / or coolant (2 medium feed)
Centrifugal force compensation
proofline® chucks = fully sealed - low maintenance
STANDARD EQUIPMENT
6 jaw chuck with mounting bolts and adjustment key
Oil
The new SJL six-jaw chuck from SMW‑AUTOBLOK offers the highest accuracy for the sensitive clamping of workpieces sensitive to deformation. The SJL is a 2 + 2 + 2 lever compensation chuck and achieves high concentricity and axial runout accuracies. It is switchable from 2 + 2 + 2 lever balance to 6-jaw centric tension. This means that the customer can also clamp 6-jaws centrically with the SJL chuck. The SJL six-jaw chuck is sealed and protects the interior from the ingress of dirt and cooling water. In addition, the chuck has a permanent lubrication with oil. This allows for long maintenance intervals. The lining also has centrifugal force compensation and is suitable for high speeds. The new SJL is now available from stock in sizes 225 and 290.
HOW SMW‑AUTOBLOK SALES WORKS
All our sales people have engineering backgrounds as well as in-depth technical experience and knowledge thanks to our branches' technical offices. Our staff are spread throughout the world, able to offer the local knowledge and understanding that customers require and that helps us maintain our commitment to quality service always.