Change from a Collet Chuck to Mandrel in Seconds with New Hybrid COMOT-AZ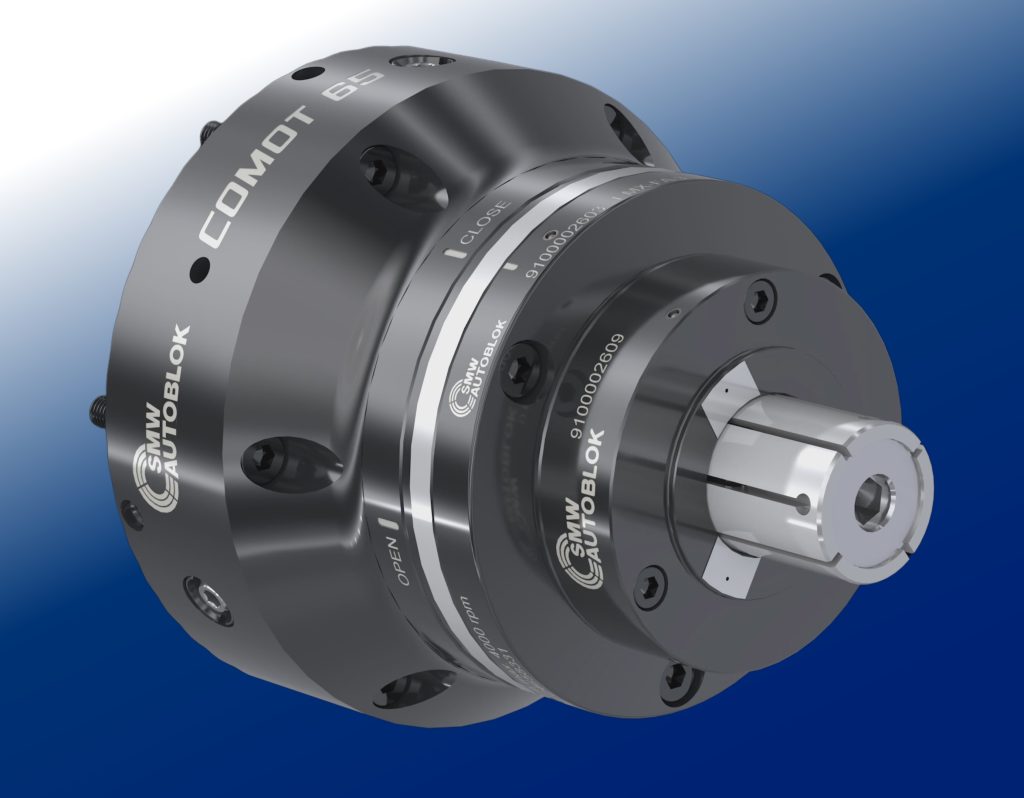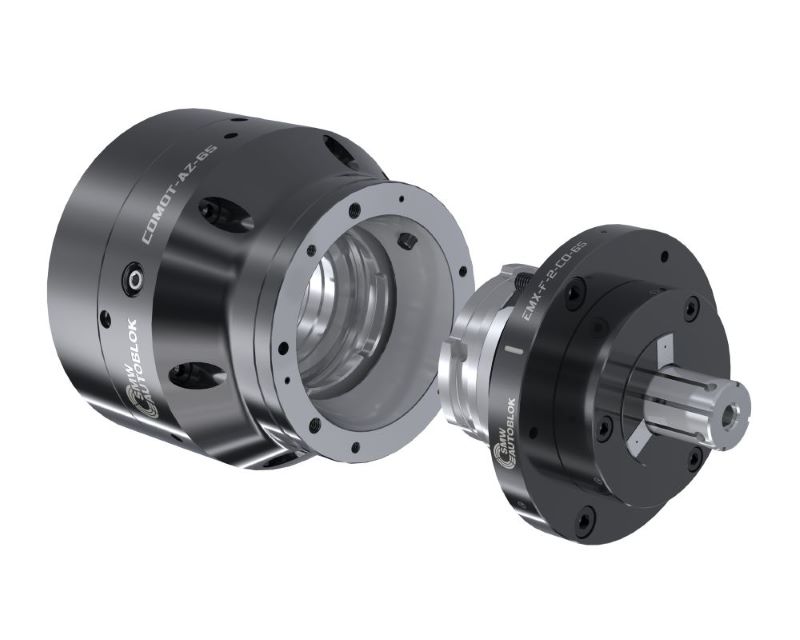 Wheeling, IL – SMW Autoblok looks forward to showing the new hybrid COMOT-AZ at the upcoming PMTS Trade Show, April 18-20th in Cleveland, OH. Please stop by our booth #7064 to speak with our team of technical experts regarding your new or exisiting project requirements. At PMTS, we will feature the COMOT in addition to many chucks and stationary workholding products, both standard and engineered.
The quick change COMOT collet chuck features industry standard diameter capacities of 42 mm, 65 mm, and 100 mm to accommodate a large variety of workpiece sizes. Ideal for bar and tubular stock machining that requires multiple changeovers daily, COMOT-AZ can be used in three ways: for OD machining using standard collets, for greater accuracy utilizing high precision collets with COMOT-AZ/PA or, transform COMOT-AZ quickly into an expanding mandrel for ID clamping using the EMX series.
Effectively used for hard turning, gear grinding, drilling, milling and more, COMOT-AZ provides low deformation clamping of thin-walled workpieces and offers a large selection of standard collets available in round, square, hexagonal, and special configurations when needed for virtually all sizes of spindles.
The optional COMOT-AZ/PA enables users to change from a standard collet to a high precision collet for holding workpieces from 3 mm to 100 mm with superior accuracy and repeatability. The EMX series extension mandrel is also available for internal workpiece fixturing.
For automated loading, COMOT-AZ also provides air sensing to ensure that the part is seated properly before the machine cycle starts. Other advantages include radial fine adjustment and a case-hardened body and internal parts for high resistance and longer life.
For more information regarding the COMOT-AZ high precision collet chuck, please download the brochure at: https://bit.ly/3GSyQDN.